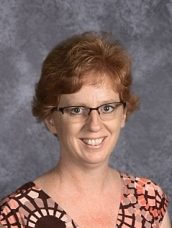 A Note from the Principal:
Welcome to the Yakima Adventist Christian School (YACS) website.  I hope you will be able to find the information you need as you look at our website. If you have any unanswered questions or would like more information, please contact us. 
My name is Renae Young, and I love living in Washington state!  I am married and have three children that have either attended or are still attending YACS.  Some of the things our family enjoys are spending time in the mountains, camping, and traveling. 
I have found in my time here that YACS is blessed with an extremely supportive community.  It has been exciting working with our teachers and constituents while planning for upcoming school activities.YACS has a family type environment that promotes high academic achievement.  The teachers strive to bring out the best in each of their students, academically and spiritually.
At YACS we believe that in order to have a strong Christian school, our foundation must be built on God's Word, the Bible. This year's (2017-2018) spiritual theme is "To Tell the World."  May God bless you in your search for Christian education for your child or children.
Renae Young, M.Ed
Principal, YACS
---
Mission Statement
The Yakima Adventist Christian School family exists to show children Jesus, nurture their love for Him and others, teach them to think, and empower them to serve.
YACS Mission Statement: "Our mission is to enable our students to develop a vibrant relationship with Jesus Christ. We encourage an environment where students feel safe to grow spiritually, academically, emotionally, socially, and physically in order to be equipped with the skills for life and eternity."
Our Philosophy
The Yakima Adventist Christian School is operated by the Seventh-day Adventist Church to provide a spiritually oriented education for children. A belief in the existence of the Creator God is fundamental in the philosophy of Seventh-day Adventist schools. We respect His divine authority and recognize His intervention in human affairs. We believe that true education develops the spiritual, mental, and physical powers of each student; preparing them for the joy of service in this life and for the higher joy of service in the life to come. To achieve this goal, we encourage each student to:
develop a personal relationship with God and his fellow men as stated in Matthew 2:37-39
master the basic academic skills
value labor, physical and mental, as the blessing God intended
cultivate physical fitness, mental ability, and moral purity as the blessing God intended.
The Yakima Adventist Christian School is operated in harmony with the guidance and direction of the Office of Education, North American Division of the Seventh-day Adventist Church.
Safe and Sound Video Presentation
Few decisions are as important—and potentially life-changing—as choosing a school for your children. In this video you will learn some of the history of Adventist Christian education. Hear from some of our committed Christian teachers and see how Adventist Christian education provides a quality academic experience in a caring Christian environment.
Windows users: click here for video
Mac users: click here for video
Journey to Excellence Video Presentation
Hear from administrators, teachers, parents, and students about the quality academics, strong curriculum, and integrated spiritual and moral content of our school.
Windows users: click here for video
Mac version: click here for video